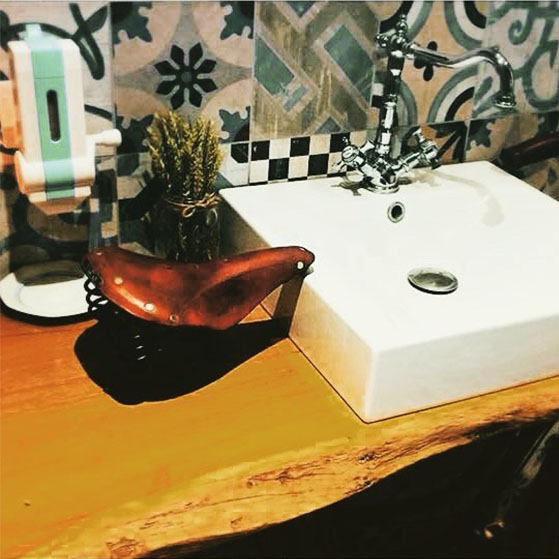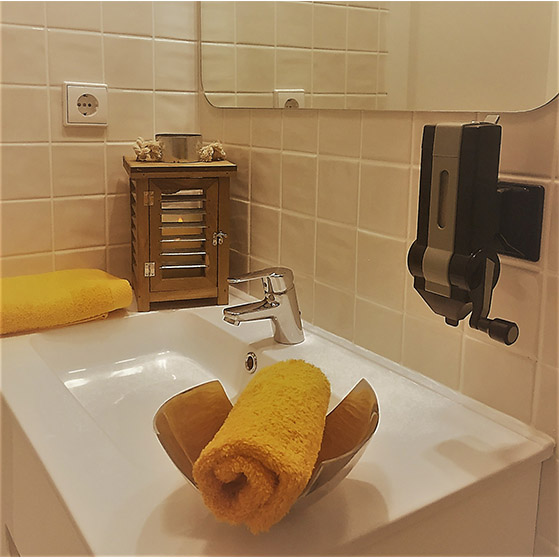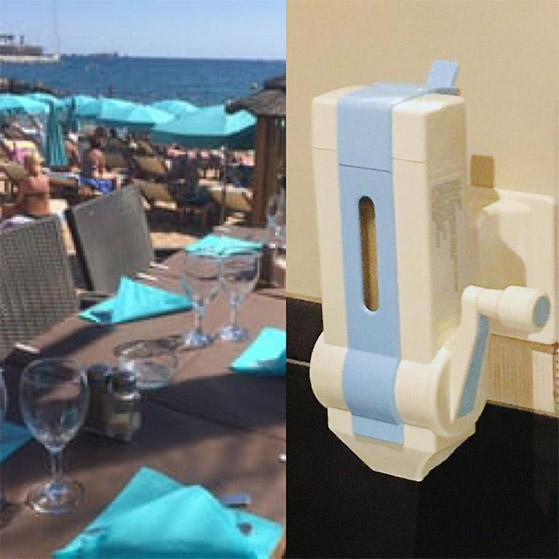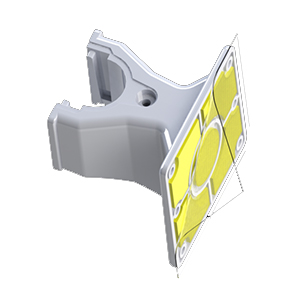 Wall Support
The wall bracket is supplied as standard with "La Râpe à Savon®". It simply attaches to the wall thanks to a very effective double-sided adhesive tape. In the case of a wall not being suitable for bonding or to implement an anti-theft installation, a fastening with screws and bolts is provided.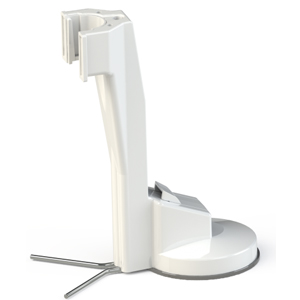 Foot with suction cup
Foot with suction cup, an optional accessory that allows the quick and simple installation of "La Râpe à Savon®" on the counter. Very practical and useful for those who do not want to stick anything on the wall.